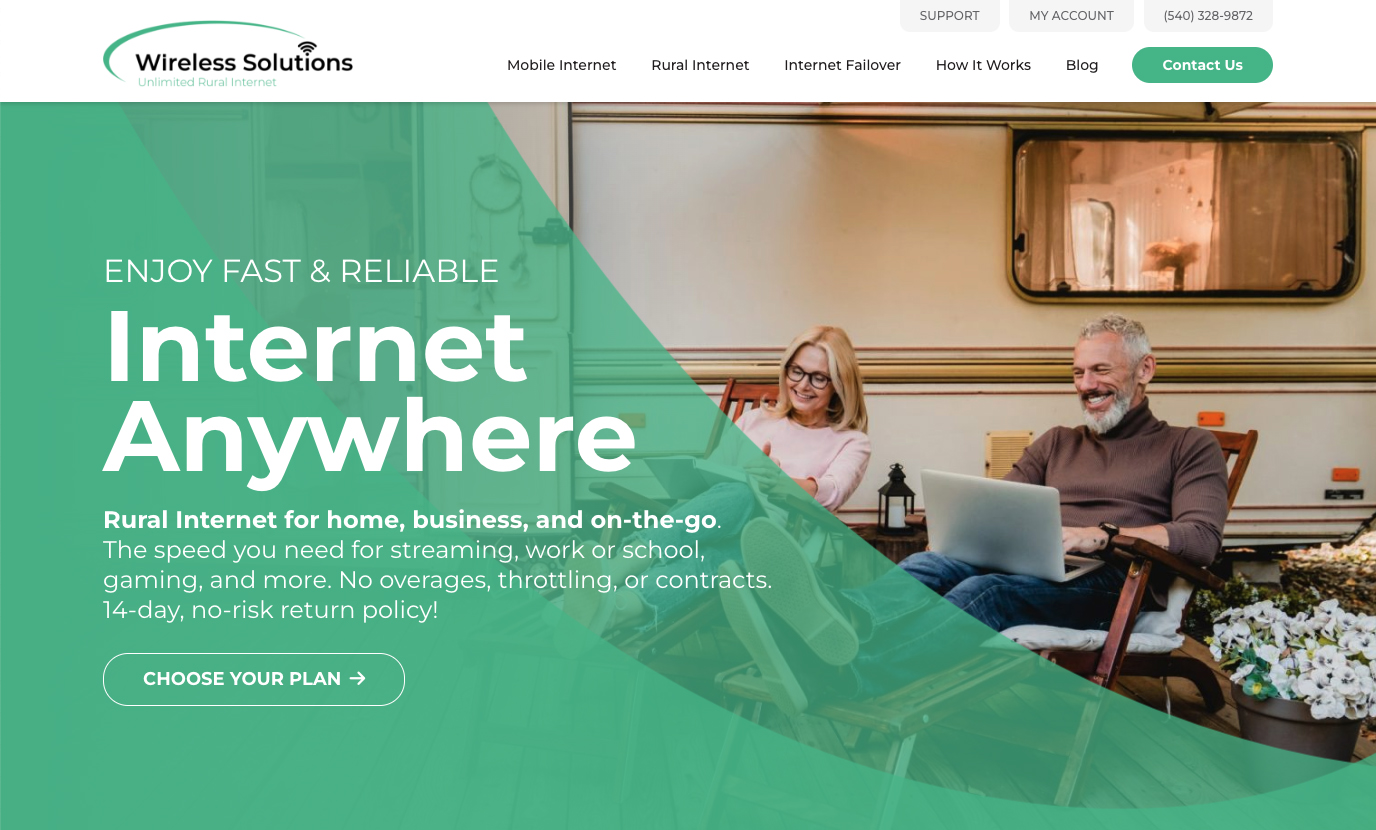 Wireless Solutions, our region's trusted provider of mobile and rural internet broadband solutions, has recently upped its game in the digital space. With the relaunch of its modernized website and the unveiling of a comprehensive customer service portal, it's evident that the company is set on ensuring both connectivity and convenience for its users.
Residents familiar with the company's offerings will now be treated to a fresh digital face when visiting https://wirelesssolutionsllc.com/. Beyond its eye-catching aesthetics, the new website has been optimized for effortless navigation, regardless of whether you're browsing on a PC, tablet, or smartphone.
But the star of this revamp isn't just the fresh website design. Wireless Solutions has invested heavily in reimagining the user experience through its advanced customer service portal. For users, this means:
Rapid Solutions: Whether it's a billing query or a technical concern, the streamlined communication channels promise prompt resolutions.
One-stop Portal: From checking data usage and account details to making payments, the portal offers a centralized hub for all user needs.
Empowering Users: A rich knowledge base means that users have access to FAQs, troubleshooting tips, and more, right at their fingertips.
Always On: Recognizing the unpredictability of internet issues, the portal is backed by a 24/7 support team ready to assist at any hour.
"Our commitment has always been to our users. With these latest developments, we're excited to offer an enhanced digital experience that complements the quality of connectivity we provide," shared Darin Hockman/CEO, in a recent interview.
For our community, especially those in more rural areas, reliable internet connectivity is essential. Wireless Solutions, through its innovative services, has been bridging digital gaps for years. With this new initiative, it seems they're poised to not just provide connection, but also a level of user-centric service that sets new industry standards.
If you haven't had a chance to check out the new website and portal, it's worth a visit. And for those not yet connected with Wireless Solutions, this might be a time to explore what they have to offer.